Advocate Karan singh Bankawat and Associates. is a professionally managed cyber law firm in Delhi with active cyber crime lawyers ready to provide you with the best options related to cyber crime. We are backed by a team of highly qualified lawyers with a proven track record of successful cases. Cybercrime is related to internet technology. It is the court's job to protect the rights of every citizen.
The competent lawyers of our law firm have deep expertise. If you or your law firm is using the Internet illegally, you should consult our attorneys.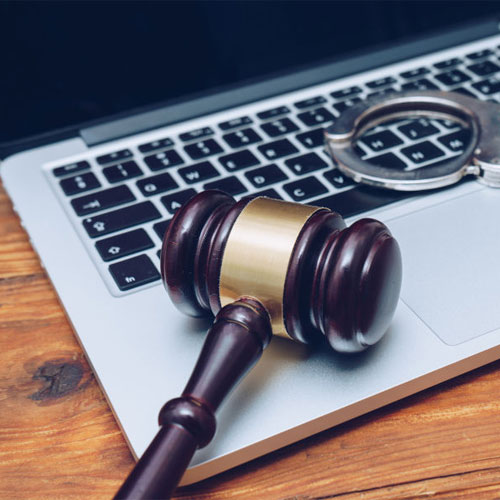 You know what makes us the best in all the things we do is our strive for excellence. Whether it is the case of cyberlaw or the malpractice of cyber act with us, you will have access to a hassle-free experience. Thus, our services are diversified according to help users get the best help in every way:
Fight Against Fraud Cases:
Fraud cases have become very common these days due to an increase in online transactions. Several times it is seen that an unforeseen attacker targets people in case of both identity and credit card theft.
If you also find yourself entrapped in these types of cases, just remember we are a call away. Our lawyers will get in touch with you and catch the criminal mind against copyright issues.
Ever since the internet started to bloom, there have been cases every day regarding scams and forgery. Many people find themselves a victim of such cases and soon or are left with no peace. Our lawyers can help you out of the deadly trap by placing your case in court under financial crime and legal notices.
Online Harassment and Stalking:
Harassment is one of the significant issues in the world of cybercrimes. Not many people know that it is against the cyber rules in India to harass someone mentally online. Thus, to help prevent these types of despicable crimes in the future, our team has the best pieces of advice available which solves all your issues in a flash.
Every individual who uses the internet today is highly dependent on cyber laws and policies to protect their valuable information. Thus, in any case, if you find a breach of data either in your organization or your email account, then we can help place your case under the cyber law act.
Our team of dedicated lawyers will reach out to you and help you know who the one to tackle with your privacy is.
Digitalization is one aspect that we all cannot deny. The exponential use of mobile phones, email accounts, and other entertainment needs gives rise to malicious and heinous crimes that cannot be counterfeited. Thus, our borough of services pertains to the cybercrime rules in India and is a great help for those who do not know how to tackle these unforeseen dangers.